We Inspect And Validate Each Piece Of Equipment We Sell, Used Or New.
Does your operation require additional systems to boost your output but aren't sure how it will work? We can help.
We'll ensure that you receive thorough training to operate the machinery and that your systems run as efficiently as possible.
K12 SEED CLEANER
FEATURES:
Highly effective cleaning of the screen surfaces by agitators and brushes.
Suitable for various products due to extensive setting options.
Simple and quick changing of screens
Two different air volume ranges are adjustable for various products.
Pre-Cleaning bu/hr 130
Seed Cleaning bu/hr 90
RETAIL
$42,000.00
OUR PRICE
$35,599.00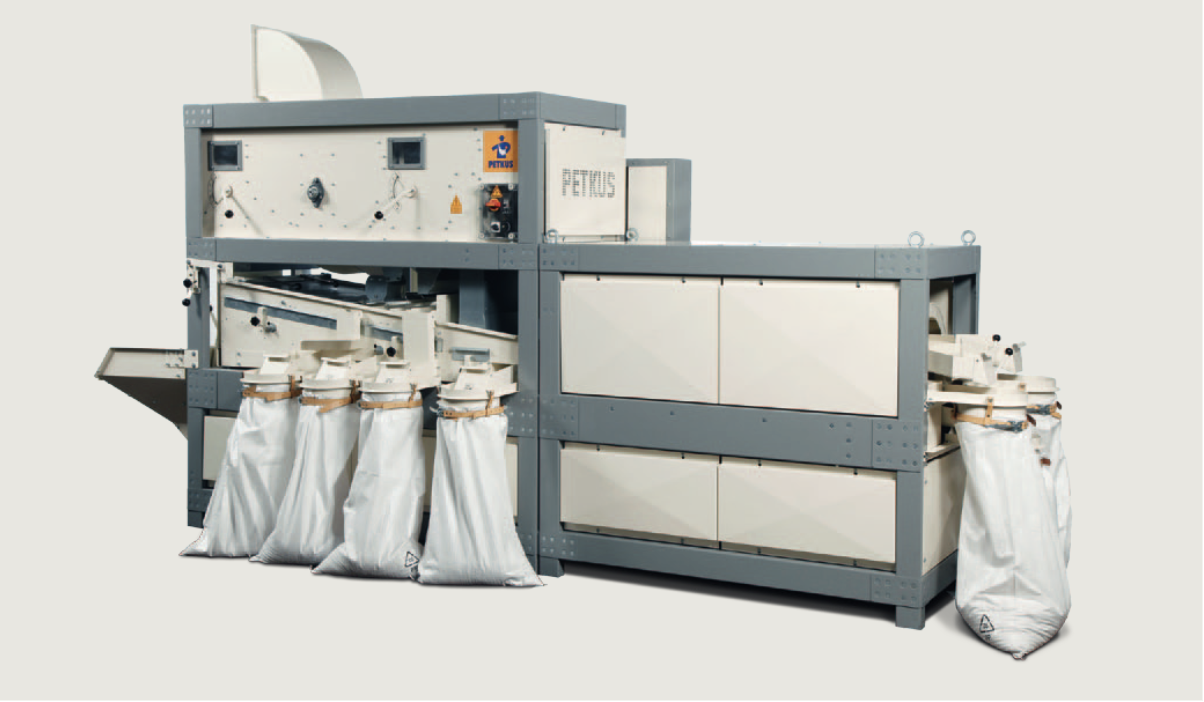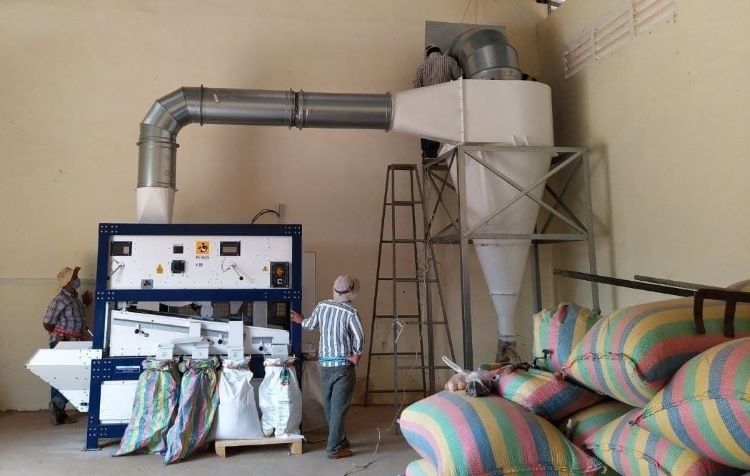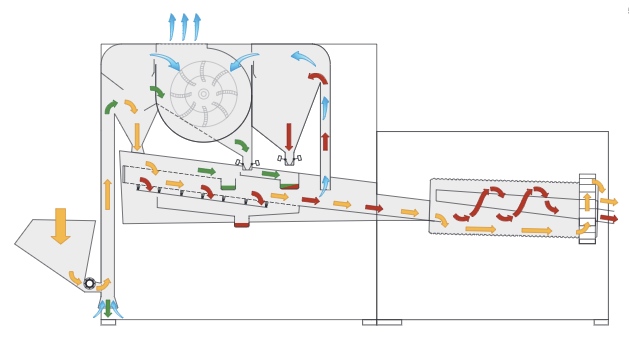 1K CLEANING SYSTEM
FEATURES:
1,ooolbs/hr. of incoming plants
Cleaning system separates out seed, sicks, and flower into separate discharge fractions.
Extraction-ready biomass is discharged to super sack bagging stations while any seeds or additional stems are collected in separate discharge points for bagging
RETAIL
$225,599.00
OUR PRICE
$ 195,599.00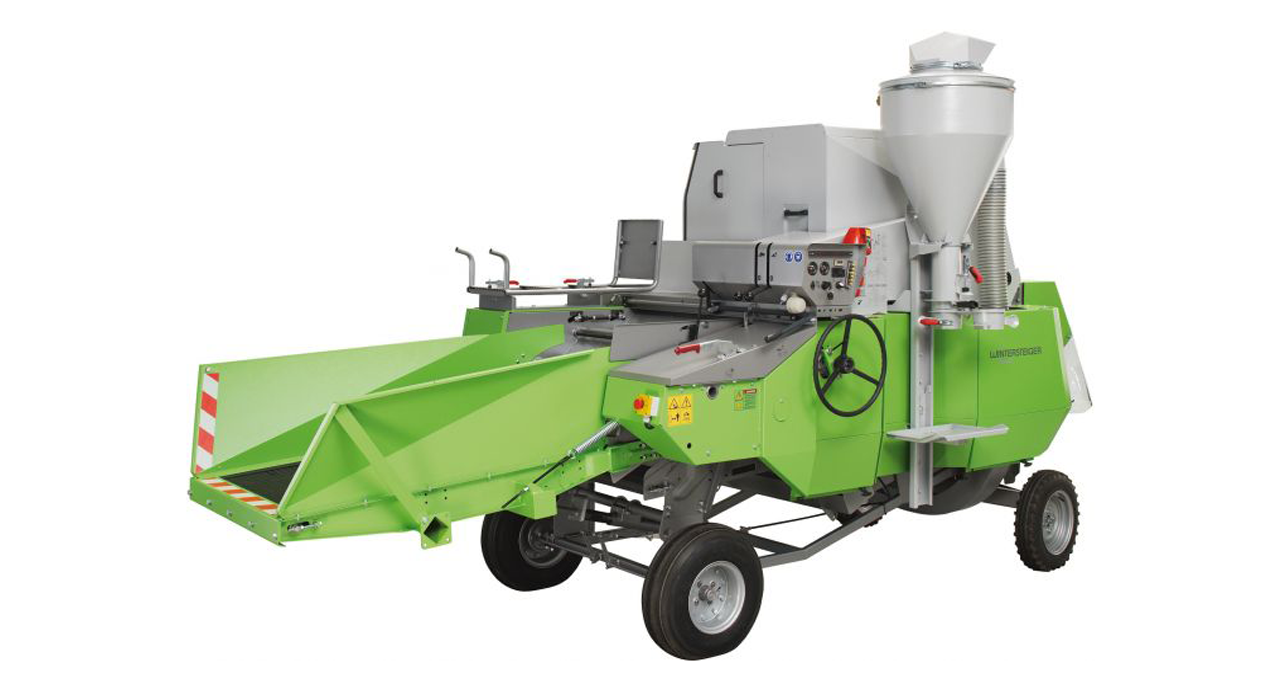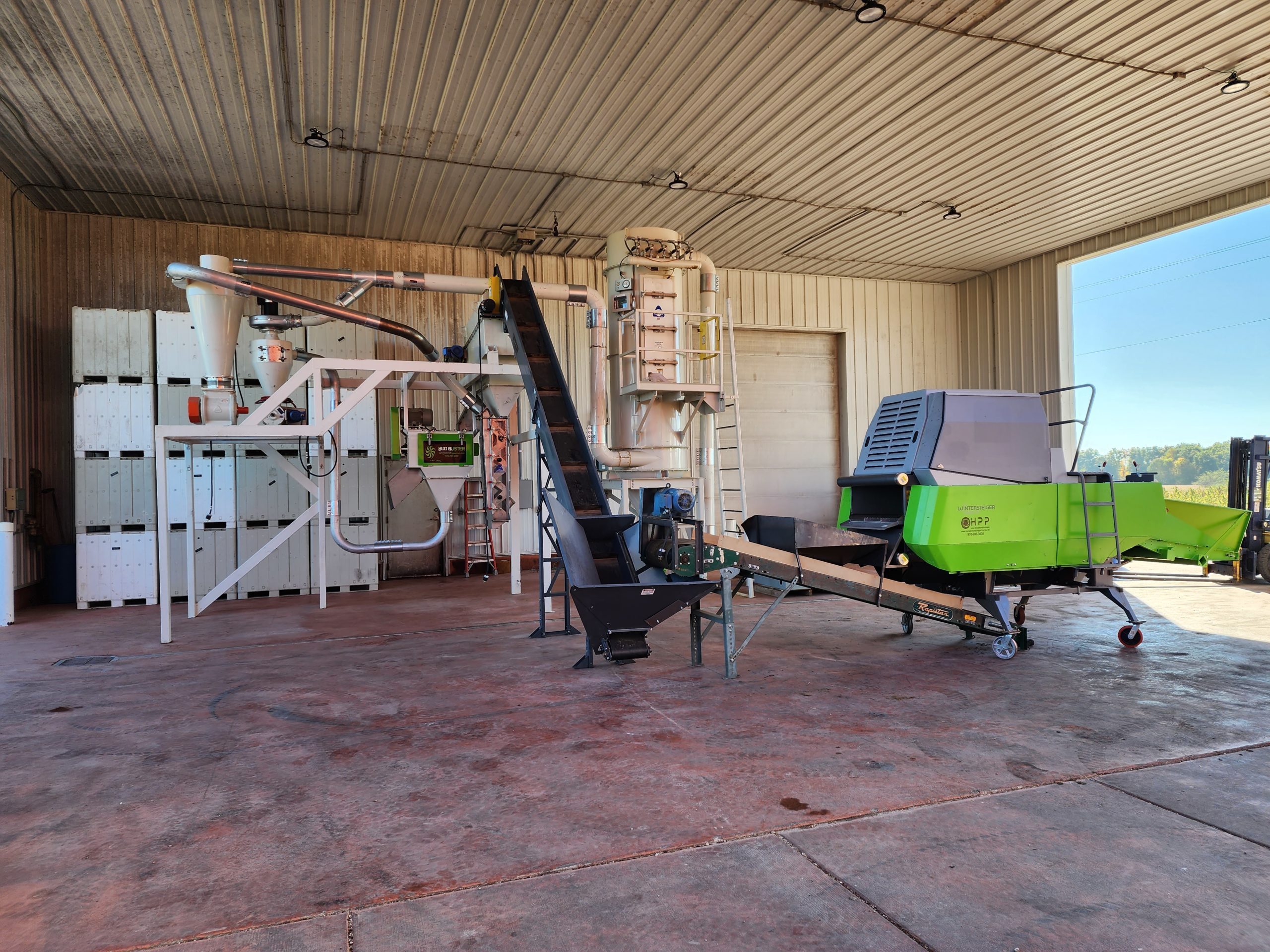 GRAVITY TABLE G F-SERIES
FEATURES:
Variable Vibration
Precise adjustment of the table angle on both planes
Table angles are quick and easy to change
Electrical height adjustment
Easy opening of the deck with gas springs
Minimum vibration due to the new counterbalancing system
Equal air pressure and distribution due to the optimized aerodynamics
OUR PRICE
$35,000.00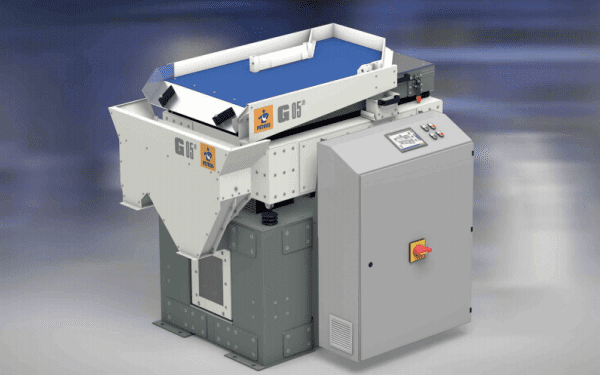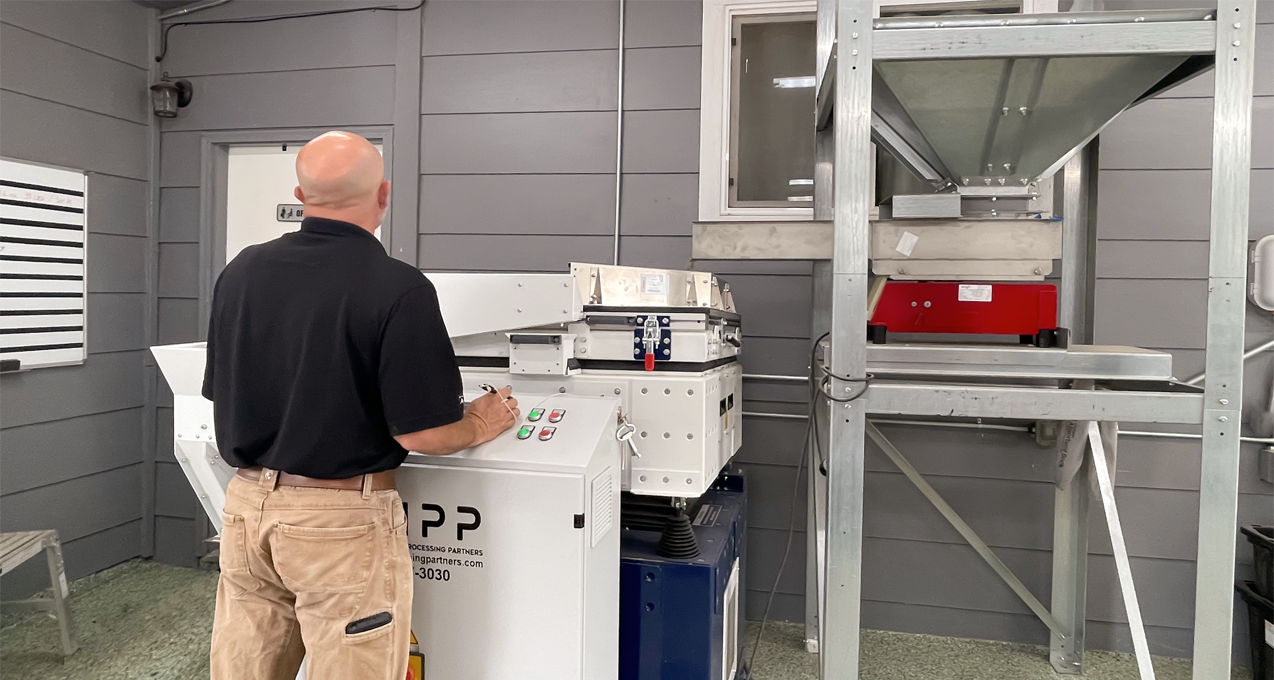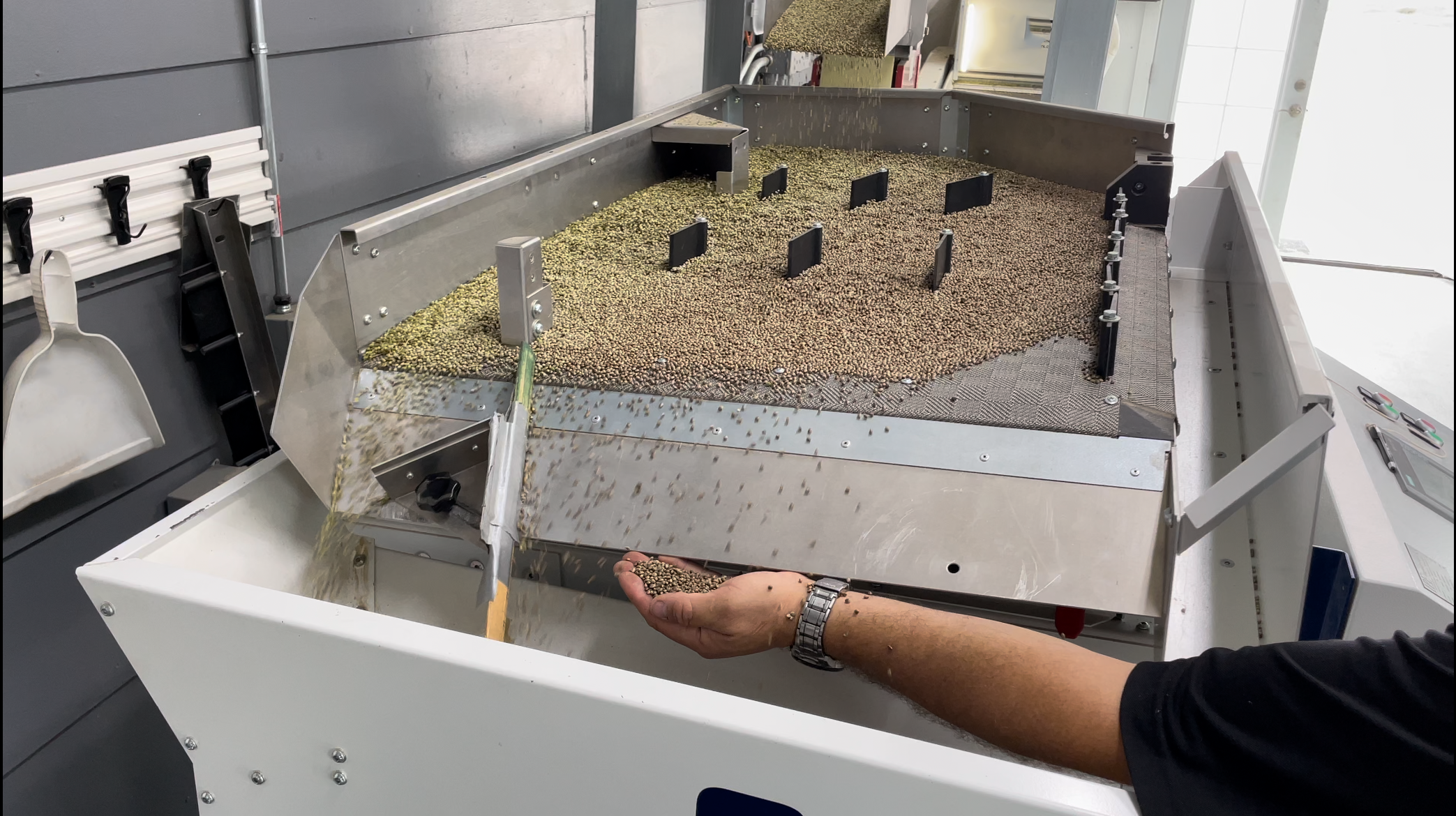 MP200 SEED CLEANER
FEATURES:
Easy and quick changing of the screens and indented cylinder for different size seeds and varieties
Identical size upper and lower screens - interchangeable
Upper and lower screens cleaned by an electrical vibration unit
All grading operations are clearly visible when the machine is in operation and can be adjusted quickly and easily if required.
The machine is self-emptying within a very short period of time.
OUR PRICE
$ 20,000.00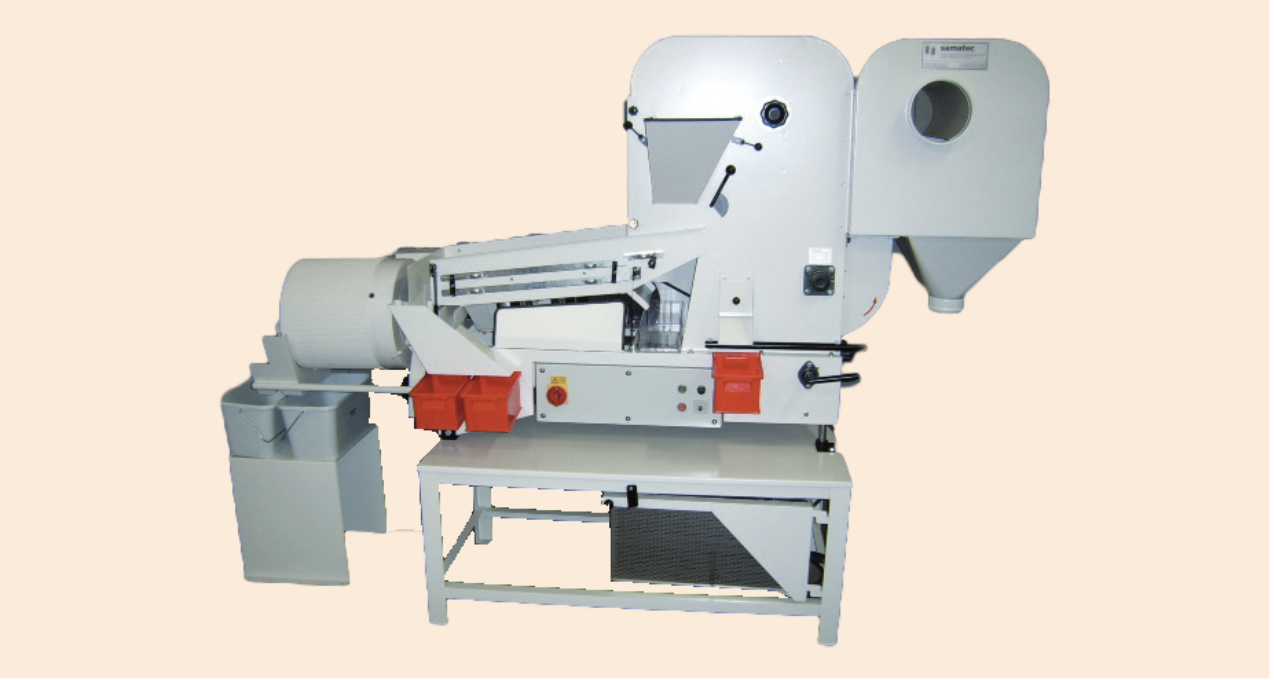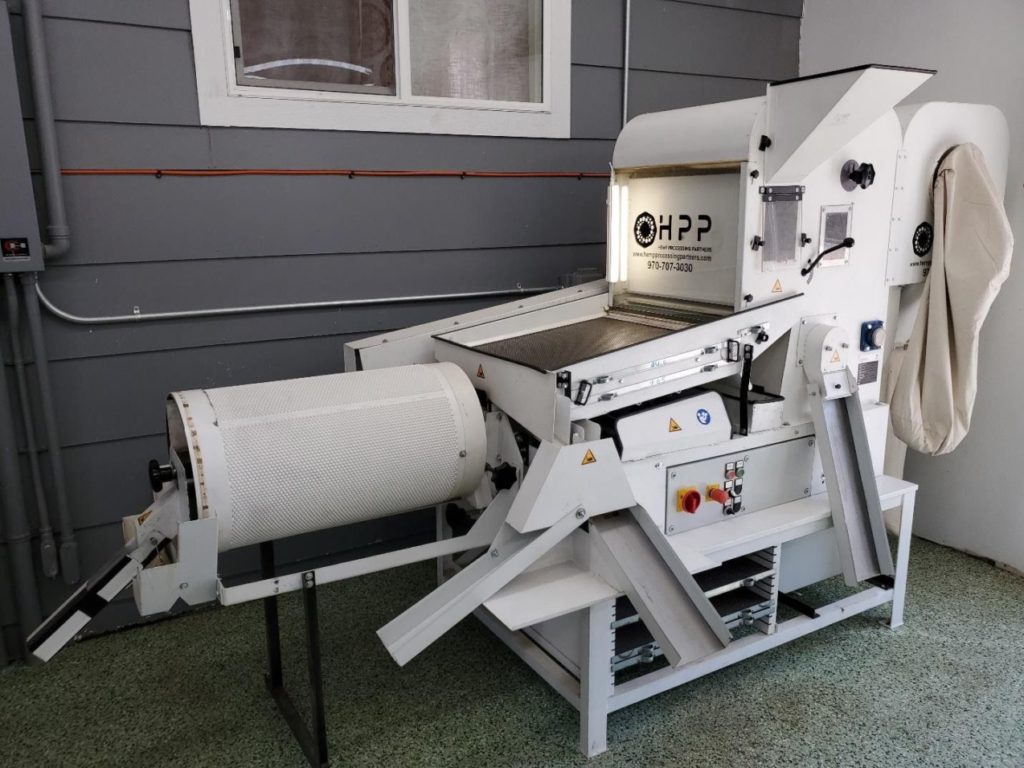 S-25 SEED COUNTER
FEATURES:
Operation by 10" touch panel PC (use of keyboard and mouse is also possible)
Seed size from 0.5 mm up to 18 mm
Count exactly the amount you want with nearly 100 % accuracy
High-speed counting (up to 125 seeds per second)
Count, weight and thousand-grain weight results will be saved in Excel format
Automatic calculation of TGW / TSWAutomatic calibration for all seed types
Configuration of external devices (barcode reader, scale)m directly on the PC
Ergonomic and quick emptying of hopper
Low maintenance and easy to clean
OUR PRICE
$15,000.00